Second Rest Stop: Rutland, FL
0
Second Rest Stop: Rutland, FL
0
On Day 2 of my trip I crossed out of Citrus County and into Sumter County. Rutland is just over the county line, about 23 miles from the start of my journey. The postcard shows a boat ramp in Rutland Park, on Lake Panasoffkee -- though the lake is actually over nine miles to the southeast of town.
Rutland borders the Withlacoochie River to the southwest. I crossed that river to get here.
My Day 2 mileage is 13 miles in 60 minutes, for a two-day riding total of 25.5 miles.
Established by legislation on January 8, 1853, Sumter County used to be part of Marion County, which is to the north of my start point of Citrus County. Named after Revolutionary War hero Thomas Sumter, the county has been nicknamed "Hog County," most likely because it is home to a large population of wild hogs.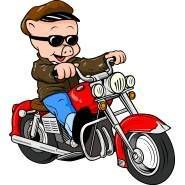 (In fact I think one passed me on the road.)
Hog hunting is still a favorite pastime of locals in Sumter's more rural areas.
From here I can practically see the overpass of I-75, which can take me south to Tampa or north to Ocala and points beyond. But I'm going to get onto my virtual I-75 for less than a mile, heading south. The nice thing about my virtual I-75 is that it allows bicycles!
And
I'll be able to scoot quickly to the left, because I'll be taking a left-hand exit to get onto Florida's Turnpike for the next leg of my trip. I'll have to pedal hard to beat those 18-wheelers!
My progress after Day 2 -- 72.5 more miles to get to Jane's!
Like this article? Share on social
Join our mailing list
Sign up to receive our monthly newsletter that includes caregiving tips, news, support and more.